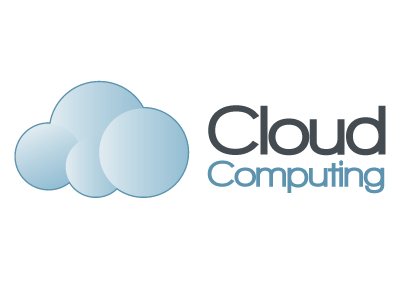 The Cloud is changing everything. In the simplest terms, cloud computing means storing and accessing data and programs over the Internet instead of your computer's hard drive. This allows for faster processing, and transfers of data. Your data on the cloud also has the advantage of being accessible to you anywhere, and any time as long as you have an internet connection.
At McDonnell IT Solutions we offer a wide variety of Cloud Services to you, so you can move in line with current technology, and utilize the cloud to its fullest.
Every business is affected by the data explosion and faces a never-ending cycle of hardware investment as it struggles to store and manage information, much of it business critical or confidential. At MCDonnell IT Solutions, we offer a Cloud backup service, which will store and backup your data on a cloud server. This ensures that no matter what happens to your data on your local network, it will always be available on the cloud. This protects you against data corruption, disasters, theft and anything else that could destroy or comprimise your critical data.
We are also partnered with MozyPro to protect your most critical information that is stored on business servers and office computers. We provide services to help impove both business, residential users. Backing up data such as Documents, Photos, System state, SQL databases and much more, you can rest easy knowing your data is always safe.

The cloud offers a virtually unlimited amount of storage, and completely eliminates the risk associated with physical storage devices. You can contact us for a quote on our cloud backup service, and we can get to know your netwrok, and provide professional advice and lead you in the best direction for what you require, and what services suit you best.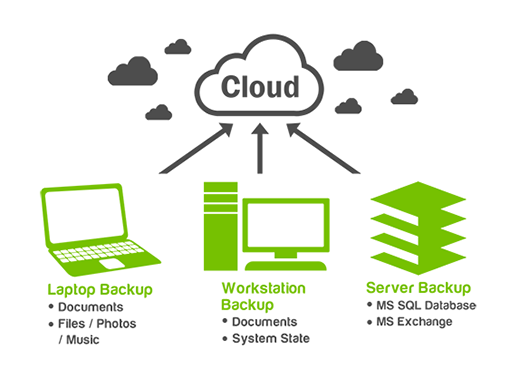 Microsoft Office 365
Office 365 is the same Office you already know and use every day. And then some. Because Office 365 is powered by the cloud, you can get to your applications and files from virtually anywhere—PC, Mac, and tablets—and they're always up to date. Same goes for updates to features—you get them automatically.
Office 365 makes it easy to more securely share files with co-workers, customers, and partners. Work together on documents that are always current and accessible from virtually anywhere.
Mobile apps let you view and edit your Word, Excel, and PowerPoint files and more on your mobile device. And when you get back to your desk, there they are—content and formatting intact.

McDonnell IT Services is a registered Microsoft Partner and can help your businesses transition to Office 365 problem-free and simple, and show you and your employees exactly how Office 365 makes things easier for your business, and how to use it with your business to get the most out of it.
We believe that the Cloud, and Office 365 is the future of business computing, so stay up-to-date, secure, fast and effecient by moving to the cloud. You can Contact Us for any more information you might need, or to get a quote on any of our Cloud Services.