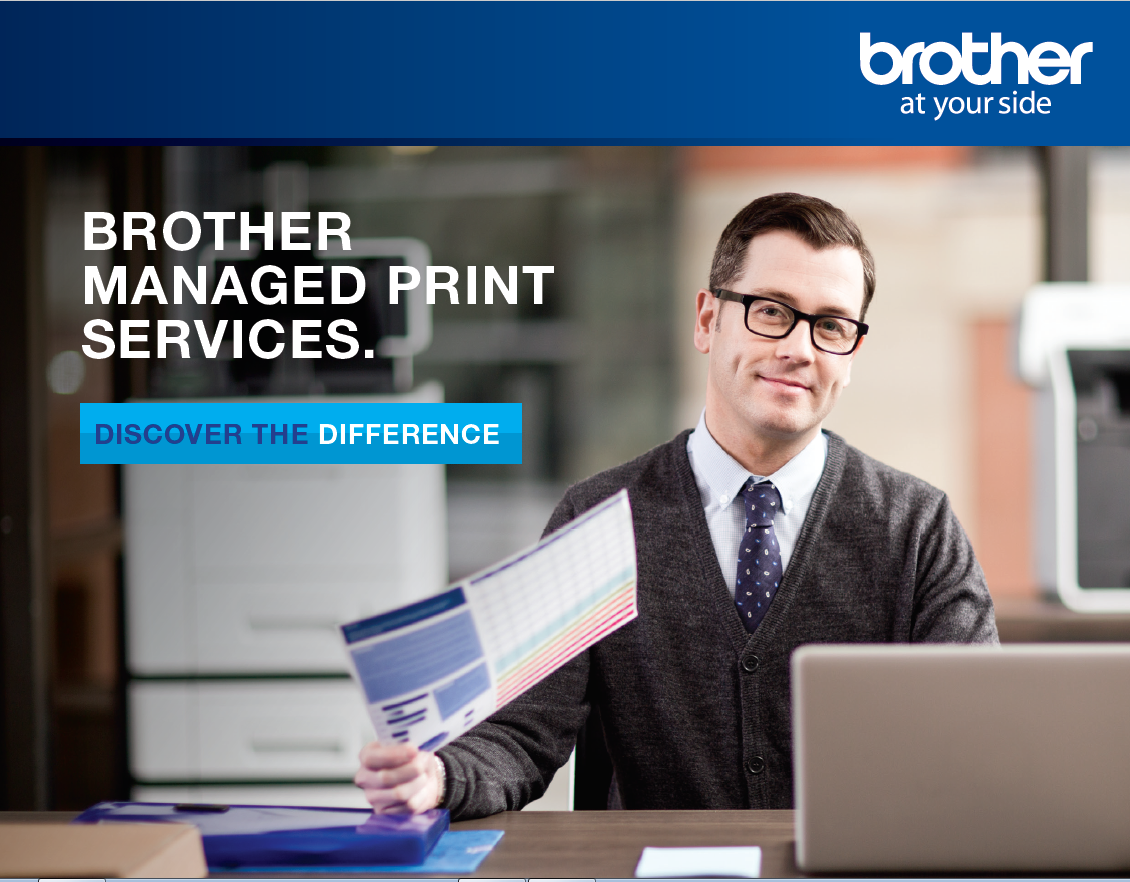 THE WORLD OF BUSINESS PRINTING IS CHANGING
BROTHER MANAGED PRINT SERVICES
The model of buying printers and supplies as single
transactions is on its way out, making way for a new
contractual and stable system that works better for both
you and your customers. To prepare for the future, it's
important that we all adopt this new way of doing business.
Keeping it simple - Managed Print Services (MPS) is an
agreement between you and your customer to look after all of the printing requirements of a business, on a contractual basis.
WHY SELL MANAGED PRINT SERVICES?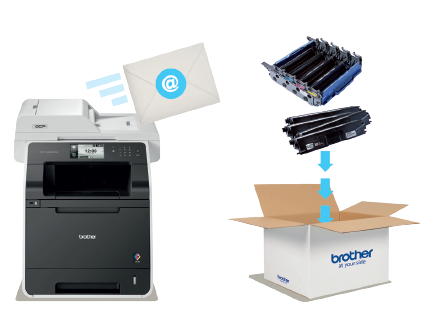 Guaranteed sales and business
By switching to a contractual model, you can create
stability and predictability for your business and accounts. You'll also be able to capture all supplies profits without increasing your overheads.
Enhanced customer loyalty
As this model becomes more prevalent and you build a
stronger relationship with your accounts, you'll build a
much stronger business.
A big opportunity
The MPS market is still growing and is set to account for
over half of the overall print market by the end of 2018.
By making our MPS as simple and flexible as possible,
we've made it the best choice for your SME customers by
making it easy to implement and operate, we've also made
it ideal for you too.
Comprehensive training
Sales and Marketing support
Easy-to-use portal
Long term rewards programme
PURCHASE & CLICK
Your customer pays cash for the machine and then pays per page for prints.
Your customer owns the printer
hardware outright
They simply pay for their prints on a




'per print' basis
 We'll bill your customer for their prints
through the easy-to-use web portal
We'll take care of delivery, installation,
supplies and service
LEASE & CLICK
Your customer leases the machine and then pays per page for prints.
A full service leasing programme tailored to your customer's individual requirements
Your customer leases the print hardware
for a fixed quarterly fee and then pays on
a 'per print' basis
The Finance Partner will bill your
customer directly for their prints
We'll take care of delivery, installation,
supplies and service
To order, or if you have any questions, just use the button to contact us
We Operate mainly in the Meath, Westmeath and Cavan areas but also offer a nationwide service